Posted by Jason, from the Black Hills of South Dakota on Nov 30th 2018
"And so this is Christmas, I hope you have fun
The near and the dear ones, the old and the young" - John Lennon
That special season is here, when our thoughts turn to others. It's a fun season with hugs, socializing, and of course gift giving. Whether it's for Mom, Dad, a son or daughter, good friends or co-workers, finding that "just-right" gift is the goal. With that in mind, here are 12 gift ideas that any Harley devotee would enjoy receiving, or giving. They're not in any particular order. All of them are popular and have great customer reviews. Just click on the image – your browser will open a new page for that item for a detailed review. I've also included some comments for each item. As always, I know the Wisconsin Harley-Davidson team would love to hear from you. Drop them an E-mail at help@WisconsinHarley.com or call 262-257-9700 for assistance and advice with gift selections.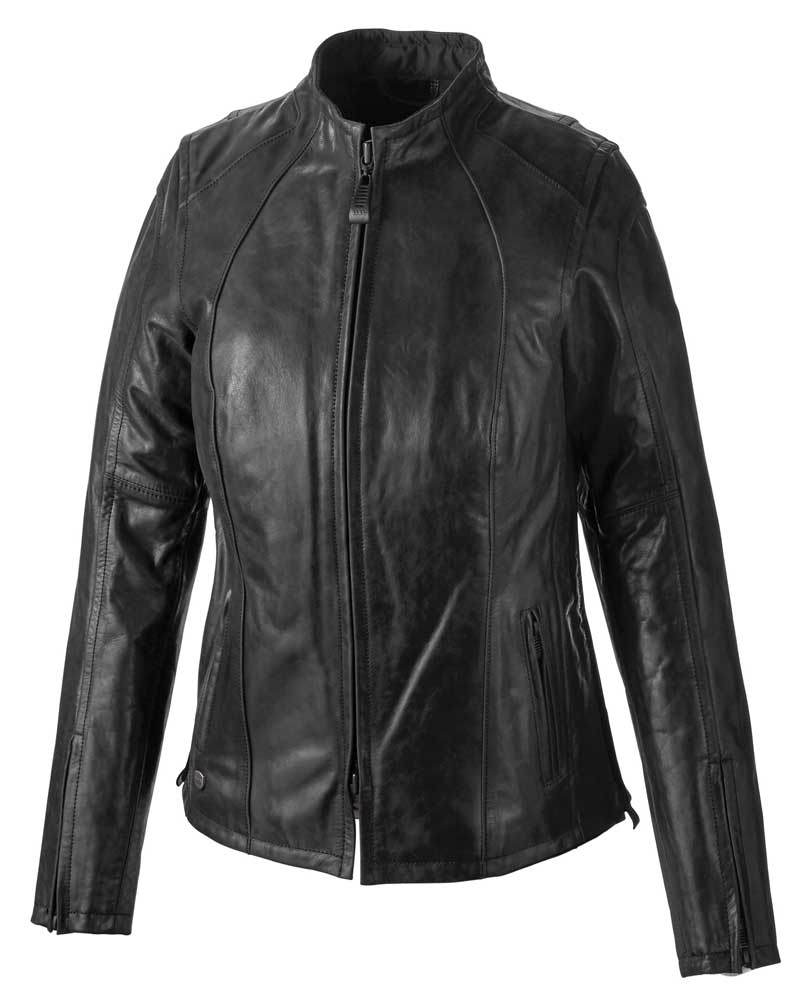 1. Harley-Davidson Women's Tenacity Genuine Leather Riding Jacket 98049-19VW. New for the 2019 Fashion Year, this jacket has caught on fast. All leather with a clean, feminine cut. A high-end gift that she'll love and the best thing is that she'll never forget who give it to her.
2. Harley-Davidson 115th Anniversary Limited Edition Glass Ball Ornament HDX-99101. A larger 4-inch ornament to add to or start your collection. You will always remember 2018, the 115th Anniversary of Harley-Davidson.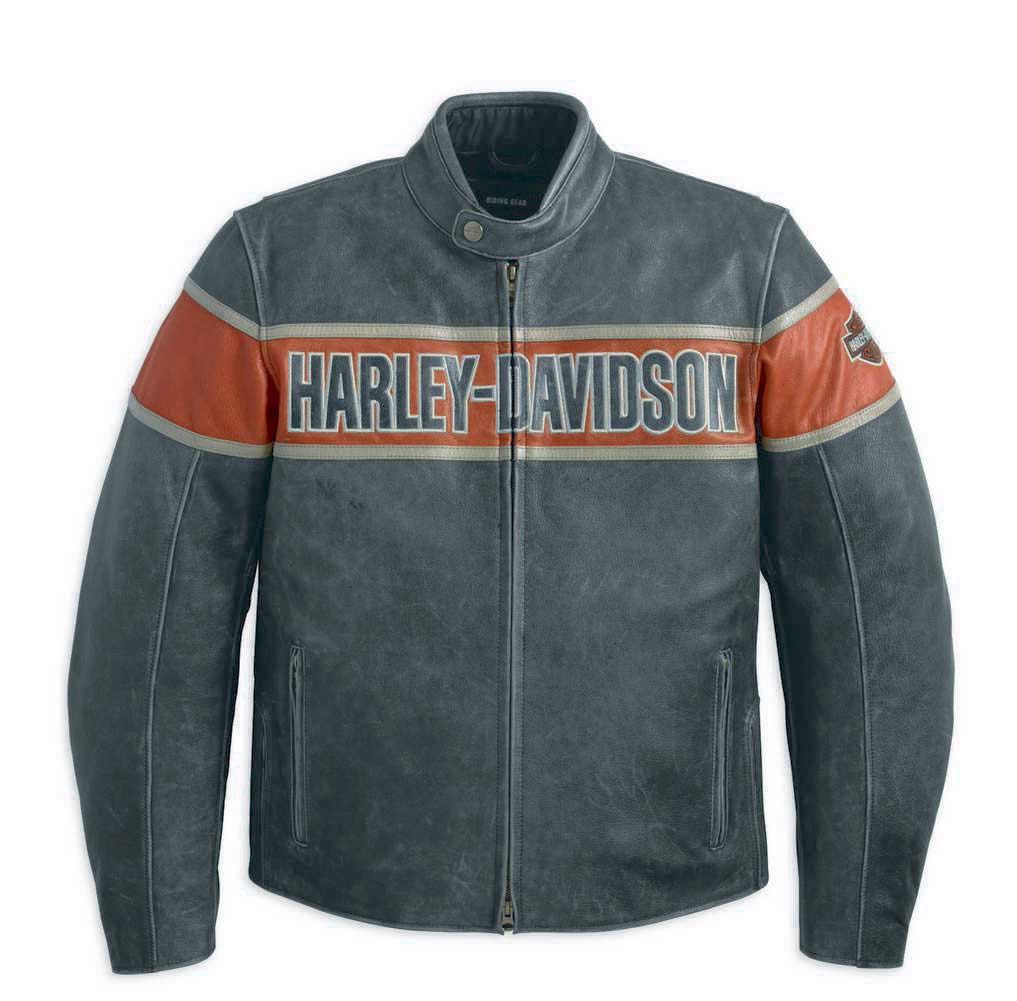 3. Harley-Davidson® Men's Victory Lane Leather Jacket 98057-13VM. The quintessential Harley leather jacket. It's the Harley jacket for all time - and it's instantly recognized. He'll never forget this one.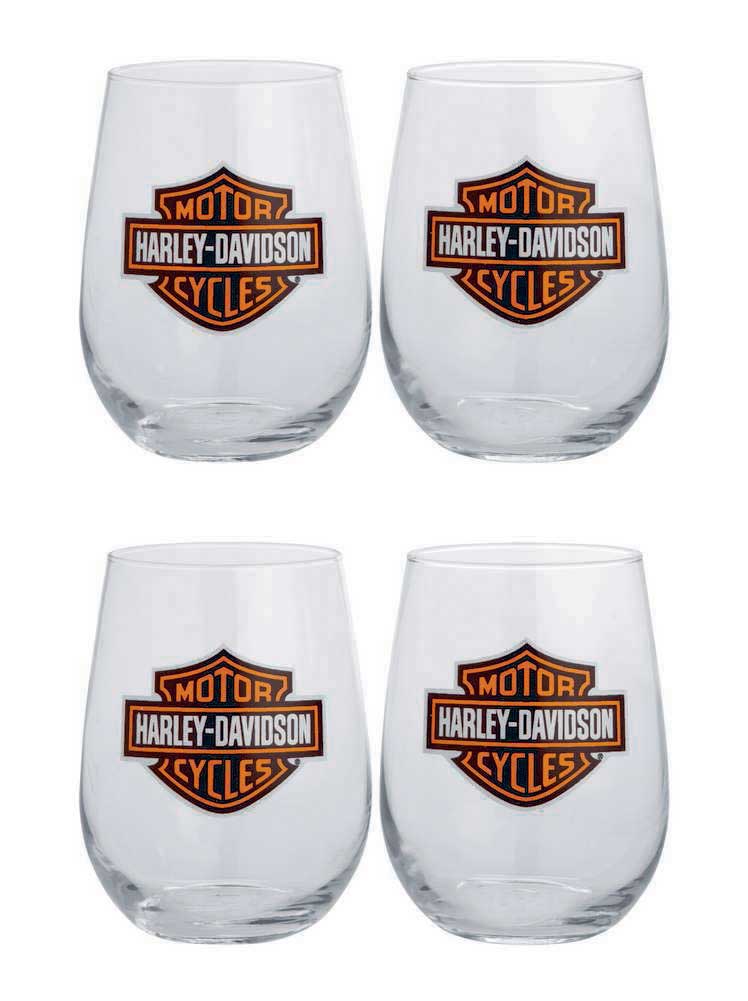 4. Harley-Davidson Bar & Shield Logo Stemless Wine Glass 17 oz Set 4 99205-14V. When the party gets going, let's get rid of those tippy stemware wine glasses and get serious. The best thing about these wine glasses that they can also double as highball glasses, too. A popular gift since they were introduced five years ago.
5. Harley-Davidson Women's Winged Applique Denim Jacket, Black 98593-18VW. All cotton denim, it's durable enough for years of use. Full featured. Introduced a year ago, it's been an instant success.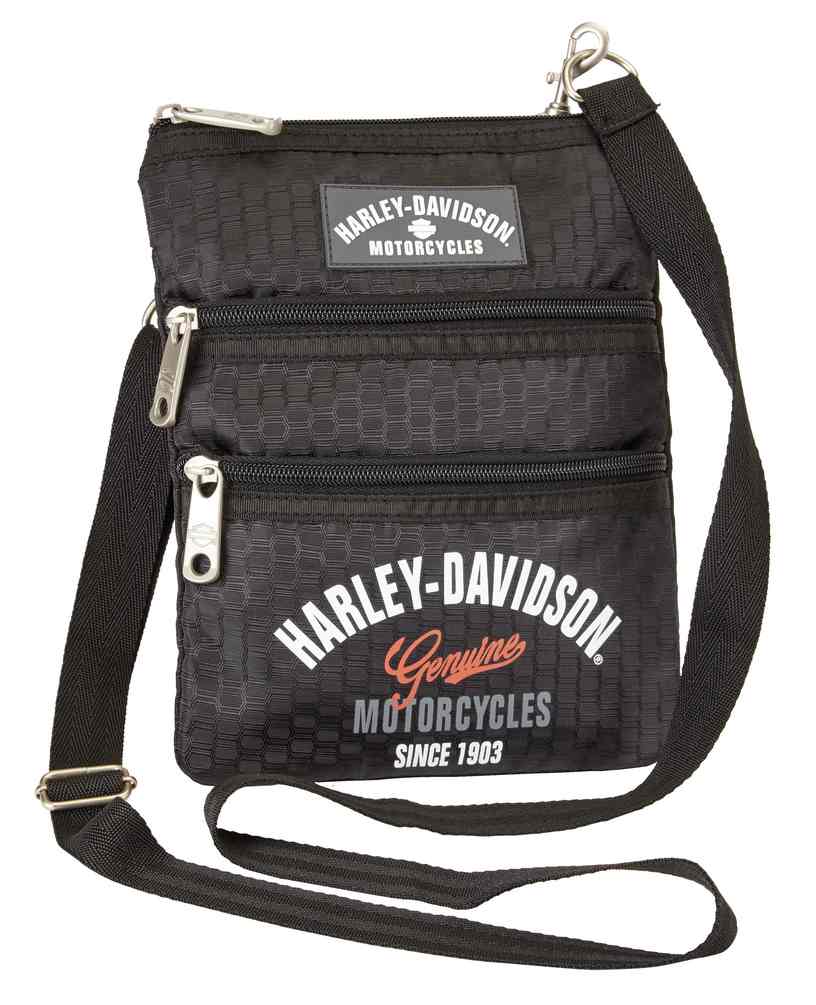 6. Harley Davidson X-Body (Cross Body) Tail of the Dragon Sling 99616-DRAGON. With an adjustable strap, you can carry it or sling it or wear as a hip bag. One of the best selling slings we have, meaning people love it.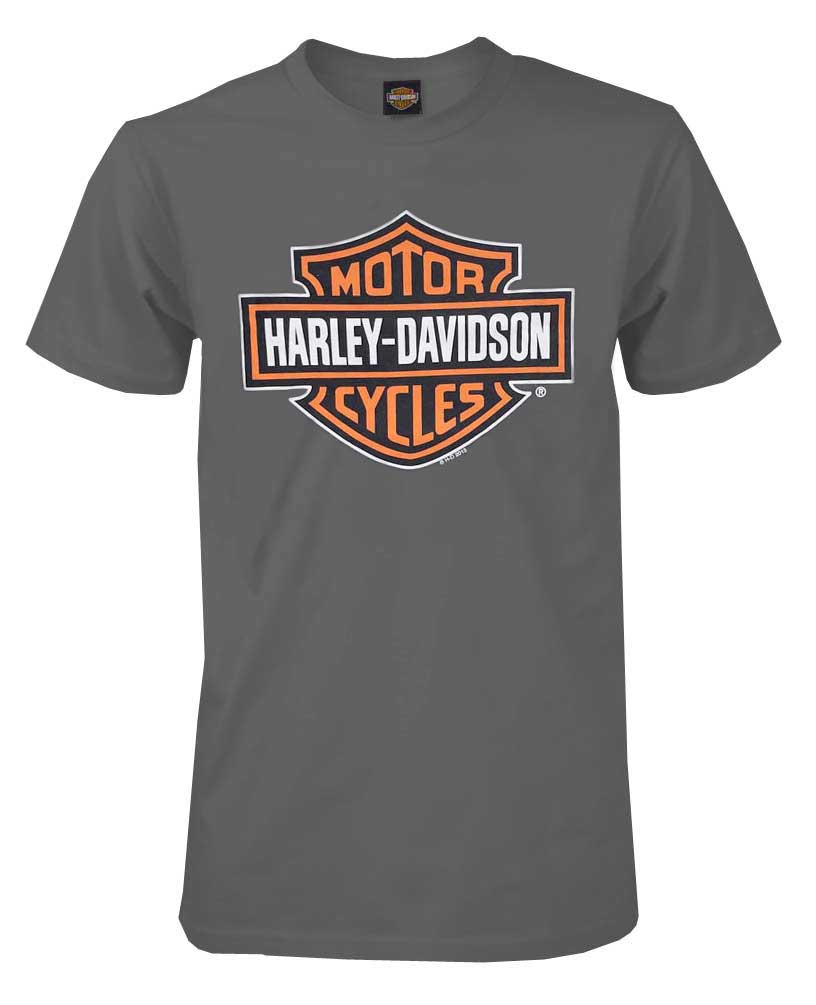 7. Harley-Davidson Men's Bar & Shield Short Sleeve Tee, Charcoal 30291958. Classic and beautiful. 'Nuff said.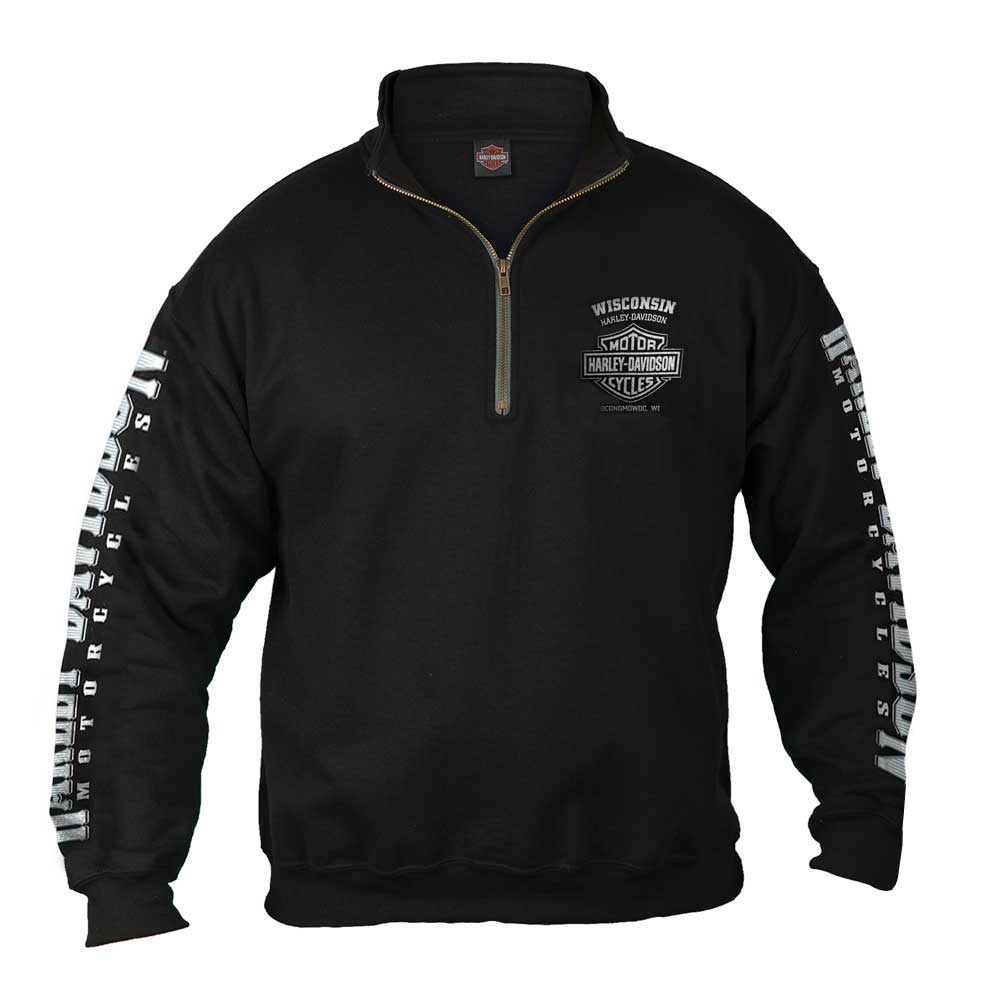 8. Harley-Davidson Men's Lightning Crest 1/4 Zip Cadet Pullover Sweatshirt, Black 30293887. The Lighting Crest shirts in all their varieties are a super hit with customers. Versatile, warm, sharp looking, works in any setting. There are five varieties . . . just type in Lightning Crest in the search box to see them all.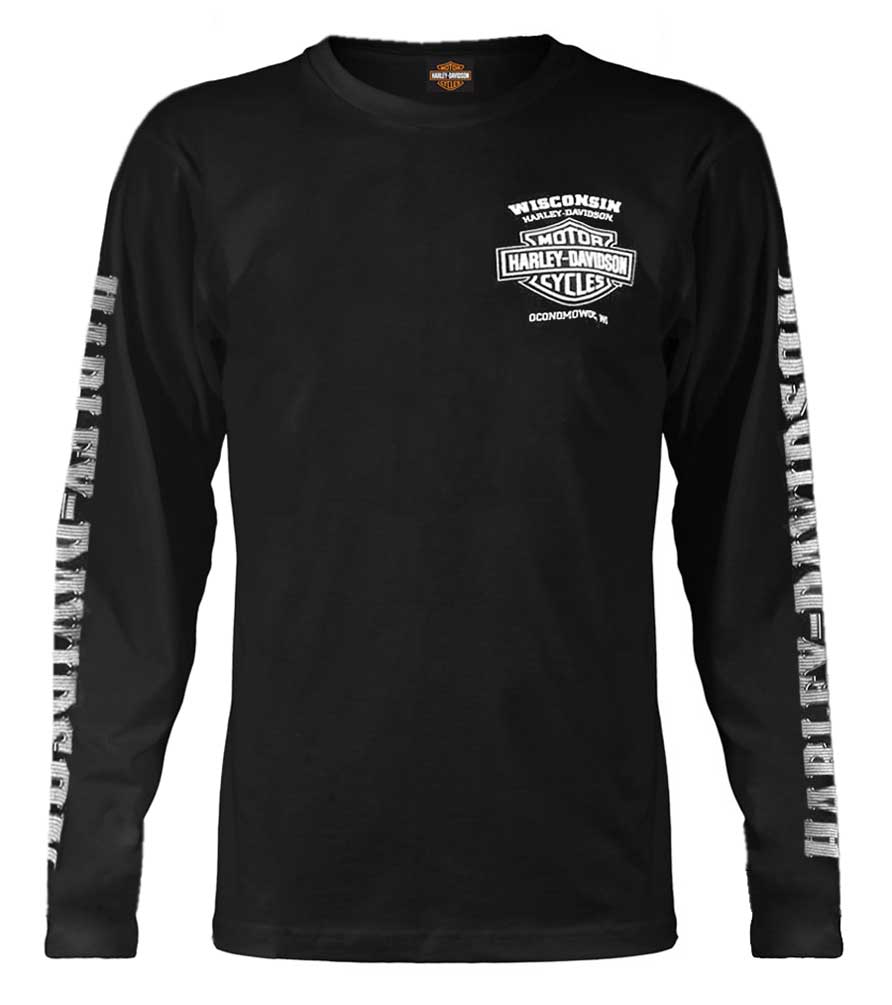 9. Harley-Davidson Men's Skull Lightning Crest Graphic Long Sleeve Shirt, Black 30295296. A pull-over Lightning Crest shirt, another Lightning Crest version. The backside graphic will definitely get attention. There are five varieties . . . just type in Lightning Crest in the search box to see them all.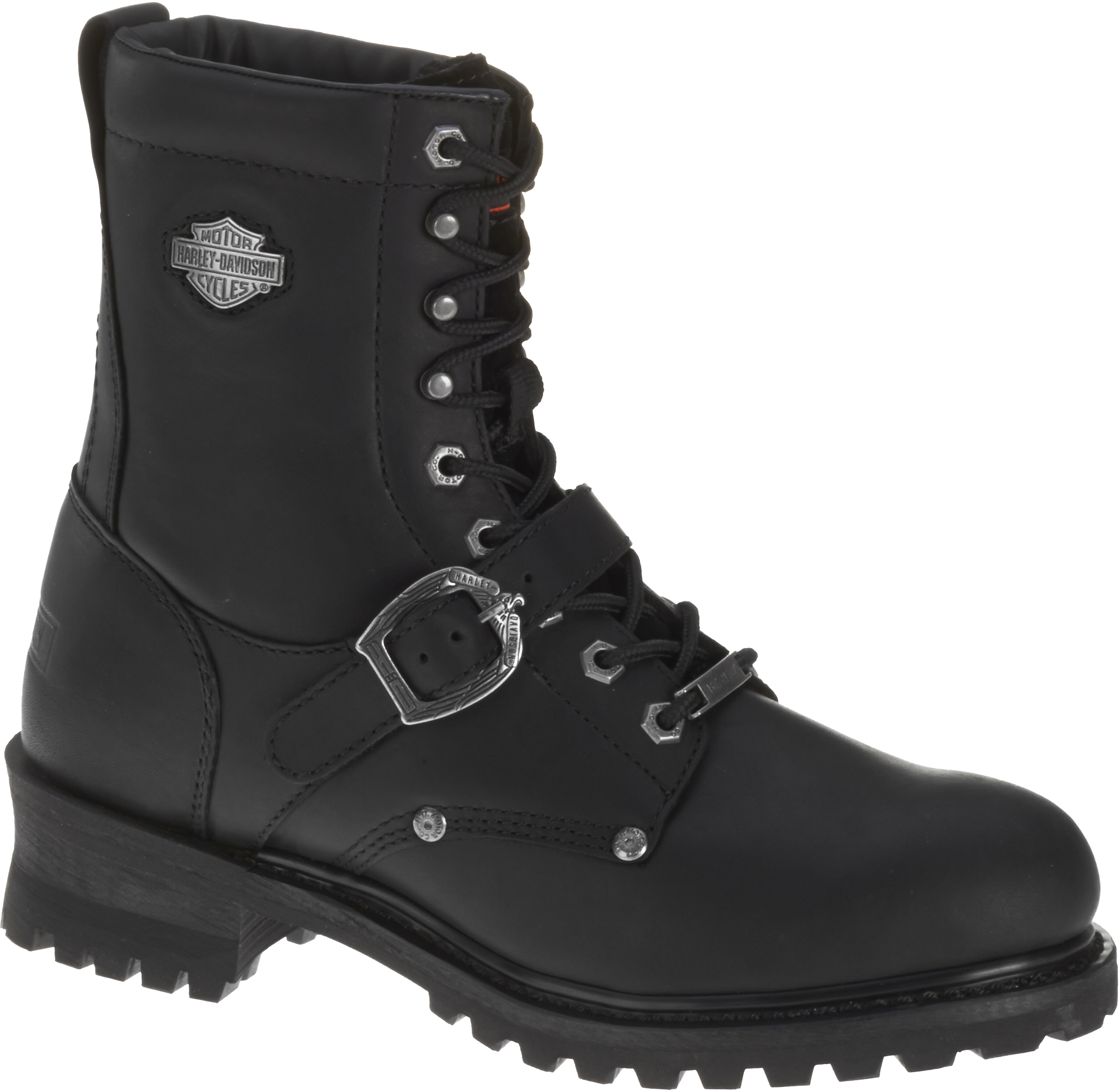 10. Harley-Davidson® Men's Faded Glory 8-Inch Motorcycle Black Boots D91003. Actually, there is nothing fading in the popularity of these boots. They've been a favorite and has been for years, and for good reason. They'll last a lifetime, and they are great on and off the bike. They are true to size, so there is little risk as long as you know the shoe size. Available in regular and wide widths.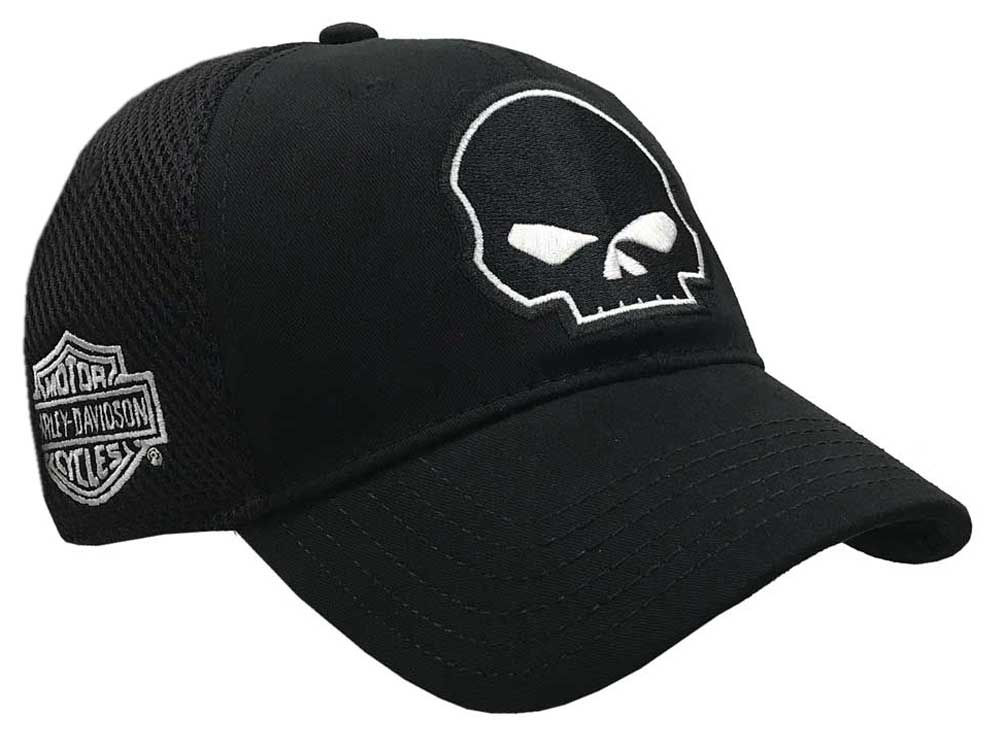 11. Harley-Davidson Willie G Skull Baseball Cap - Black BC119930. Willie G's skull design is the gift that keeps on giving because he's always watching. A constant companion, this classic logo says it all. Because it has a stretch fit, it looks terrific on men and stunning on women.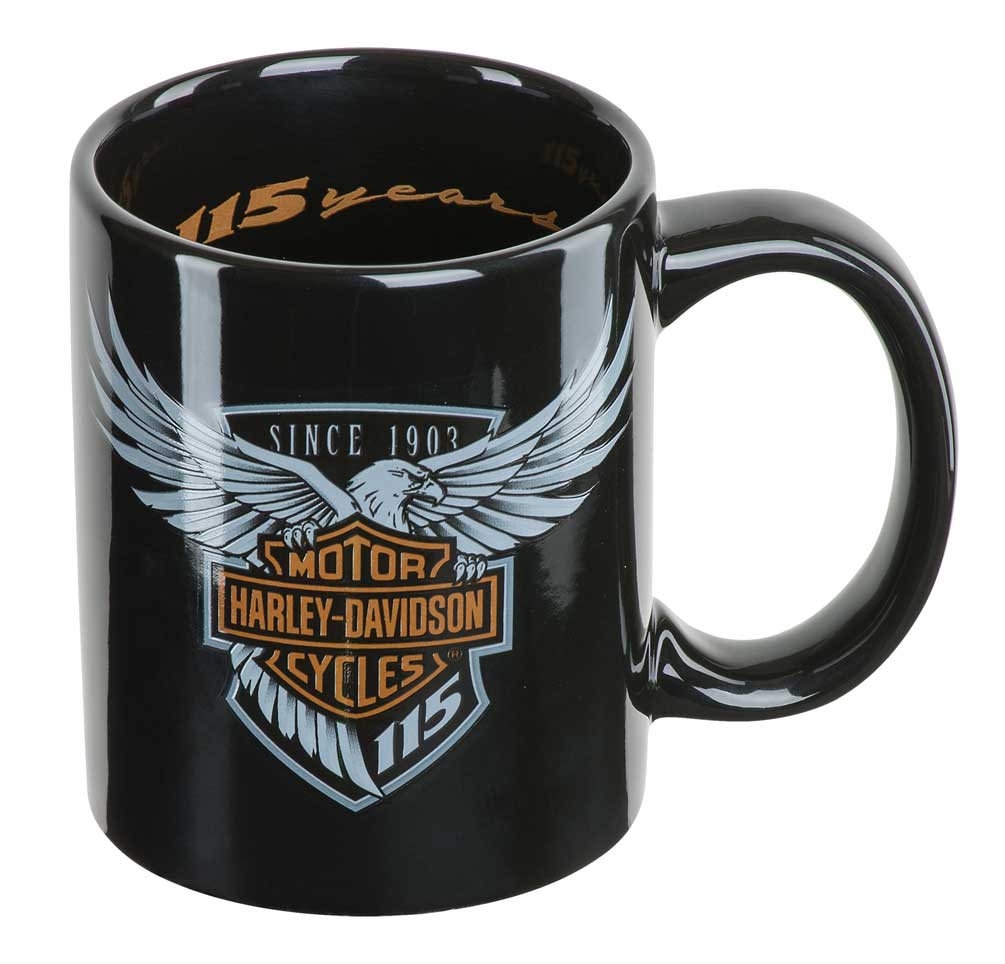 12. Harley-Davidson 115th Anniversary Limited Edition Coffee Mug, 12 oz. HDX-98600. The 115th Anniversary logo was an instant hit. Give this beautiful work of art to anyone who loves a hot beverage.
*-----**-----*
That's it. Twelve great holiday gifts for anyone on your Harley gift list. On behalf of the men and women who strive for perfection every day of the year at Wisconsin Harley-Davidson, we wish you and yours a very Happy Holiday season.
And so I'm offering this simple phrase
To kids from one to ninety-two
Although its been said many times,
Many ways: "Merry Christmas to you" - Robert Wells; Mel Tormé