Posted by Jason, from the Black Hills of South Dakota on Aug 8th 2018
WELCOME TO THE HARLEY-DAVIDSON 115TH ANNIVERSARY CELEBRATION
August 30th to September 3rd, 2018
All Roads lead to Wisconsin Harley-Davidson
1280 Blue Ribbon Drive
Oconomowoc, WI 53066
Bikers are soon heading to Milwaukee to celebrate the 23rd quinquennial of Harley-Davidson's founding in 1903 - the 115th Anniversary.
It's not surprising that one of the best known Harley dealerships is located just a few miles from the Motor Company's headquarters in Milwaukee. If you are going to Milwaukee, take the time to drive out to Wisconsin Harley-Davidson, located in Oconomowoc, Wisconsin. It's a wonderful dealership with wonderful people. They are grounded in that mid-western ethic that anyone appreciates - and, they know how to have fun.
Wisconsin Harley-Davidson is about 30 minutes west of downtown Milwaukee. Follow I-94 W to WI-67 S/Summit Ave in Oconomowoc. Take exit 282 from I-94 W. Once on Summit heading south, look to your right. You can't miss it. If you get lost, call them at 262-569-8500.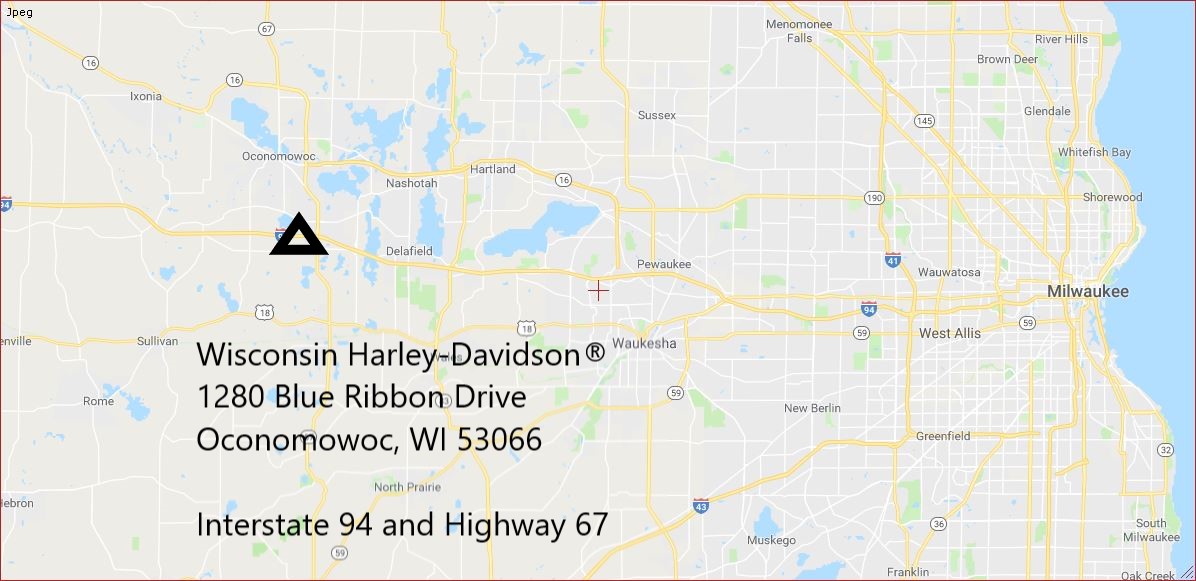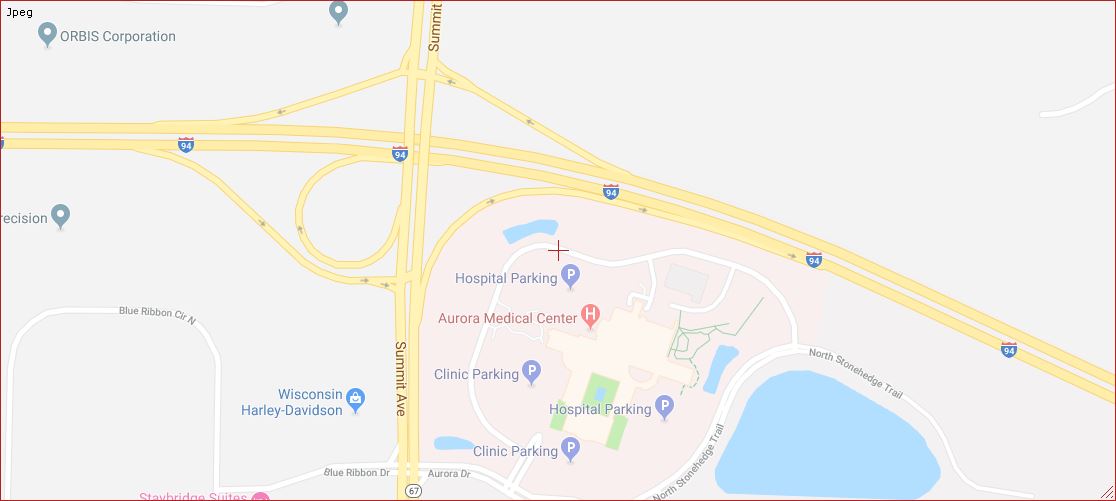 Wisconsin Harley-Davidson wants us to join them for their Epic-5 day Anniversary Party, featuring live entertainment, great food, multiple beer gardens and more!! It's a pleasant 30-minute ride to get there from downtown Milwaukee. Wisconsin Harley-Davidson® is one of the fastest growing Harley® dealerships in the USA. They offer world class events year-round, and this Anniversary Party looks to be outstanding. Their facility has over 36,000 square feet of genuine Harley-Davidson® merchandise including new and used motorcycles, MotorClothes® Merchandise & Collectibles, genuine parts & accessories, and factory trained service technicians. For the Anniversary, they have a jammed packed schedule of exciting events celebrating Harley's 115th Anniversary. The action is already ramping up for the official start of the festivities, on Thursday, August 30, 2018. There will be music entertainment, rides and activities, and vendors to satisfy any biker's shopping list.
Check out the Vendor Village. Local H-D loving vendors welcome you to stop by their booths and see all the goodies they offer!
Eat the Food! To celebrate a fantastic weekend, Wisconsin Harley Davidson hosts many of Wisconsin's top food vendors, too! Chat with fellow bikers from all over the nation and the world.
Need a place to stay? Click for 115th Anniversary Accommodations while they last.
MUSIC EVENTS
Here is an abbreviated list of the music entertainment on the schedule. The bandstand will active almost all the time. Click for more detailed and up-to-the-minute info.
Thursday, August 20th
Twang Dragons -An energetic, party-lovin' group always ready to hit the stage with a mix of popular covers and original songs.
Maple Road – Maple Road is a high energy, four piece band out of the Washington County area that has been delivering a unique blend of blues and rock for over ten years. Dave Marshall Band - David is a singer/songwriter residing in S.E. Wisconsin.
Beatallica - Forged from the influences of two of history's greatest bands, Beatallica is the world's first live mash-up or "bash-up" band.
Bobby Friss – The real deal of rock and roll.
Friday, August 31st
Shelly Mack and The Reunion - That Blues/Rock sound...Back when Rock was just Raw, pure emotion. The kind of music you want to hear in Dive bars and Roadhouse saloons. Rock n Roll infused with Blues and soul.
The Whiskey Belles - All-female traditional country and Americana trio based out of Milwaukee, Wisconsin. The Belles are widely known for captivating shows featuring their own take on classic and obscure vintage-country, Americana, folk-revival and roots-country tunes.
The Cheap Shots – One of Wisconsin's most anticipated cover bands.
Cherry Pie – A sweet slice of the biggest "hair band" hits of the 80's and anthems of the 70's.
Saturday, September 1st
Ol' Style Skratch - Four professional musicians based in Southeast Wisconsin have assembled to produce quality rock 'n' roll. No Protools. No Autotune. Real Musicians, playing real instruments, really well.
The Squeezettes - The four-time WAMI (Wisconsin Area Music Industry) award-winning Squeezettes are noted as one the state's most unique attractions. Their repertoire includes traditional polkas and waltzes blended with pop hits from the 1950s through the 80s, along with tunes you never thought you'd hear played on accordion.
Bardog Sitters - The group is a seven piece project that's more than a band in the corner of the bar. This group of highly experienced musicians from all over Wisconsin was formed on the basis of blending talent, drive, passion and their love of music. The Bardog Sitters, the region's premier country act, bring a diverse and variety in both cover and original music.
Sunday, September 2nd
Katz Sass - This award winning, three-time WAMI nominated, blues-based rock band has been entertaining crowds thoughout the Midwest since 2008. This all ages show is always a hit on the festival stage and in the clubs. Featuring music from artist such as Joe Bonamassa, Stevie Ray Vaughan and Kenny Wayne Shepherd as well as tunes from Katz Sass band's new full-length CD "Just a Matter of Time".
Southbound – Milwaukee's premier classic rock tribute band.
David Gerald – Blues-infused soul rock for anyone and everyone.
Monday, September 3rd
Bella Cain – The "Hottest top 40 country group in the area!" Bella Cain takes home the WAMI for Country Artist of the Year!
POKER RUN
Sunday, September 2nd: Bill Michaels' 11th Annual Big Unit Poker Run, Charity Bike Ride.Join the charity bike ride to benefit Fisher House Wisconsin. It starts at Beechwood Sales and Service (Budweiser Distributor), 5350 South Emmer Drive, New Berlin, WI 53151. The ride ends at Wisconsin Harley-Davidson, at I-94 & Hwy 67 in Oconomowoc. The ride benefits The Fisher House of Wisconsin.
Broadly, The Fisher House program is a unique private-public partnership that supports America's military in their time of need. The program recognizes the special sacrifices of our men and women in uniform, as well as the hardships of military service, by offering shelter and support during a medical crisis. Located on the grounds of VA hospitals and other military medical centers, Fisher House facilities provide a comforting "home away from home" while a loved one is receiving care in an unfamiliar environment. More locally, The Fisher House provides a "home away from home" for military and veterans' families to be close to a loved one during hospitalization for an illness, disease or injury at the Clement J. Zablocki VA Medical Center in Milwaukee.
In closing, ride safe and enjoy all the activities. Remember, save a life and don't drink and drive. The Wisconsin Highway Patrol will be out and about and they mean business.